이 메일은 다이렉트미디어랩의 영어 기반 뉴스레터입니다. 앞으로 주로 한국 콘텐츠 기업과 미디어 시장에 대한 뉴스를 글로벌 시장에 전하게 될 것입니다.  
반대로 해외 콘텐츠 비즈니스와 엔터테인먼트 테크놀로지 소식도 전달하게 될 겁니다. 죄송하게도 뉴스레터에 구독하지 않으셨지만 제가 만난 분 중 일부를 초청 드렸습니다.(만약 원치 않으시면 알려주시거나 수신거부를 하시면 됩니다.)
뉴스는 간단한 한국어와 영어로 제공됩니다. 영어 뉴스를 계속 인재도 모으고 있습니다.
This  is an English-based newsletter from DirectMediaLab.  From now on, we will mainly deliver news about Korean content companies, media markets, and the entertainment technology Sector in South Korea to the global audience. As you know, Korea is one of the country that produces the most attractive content in the world.
(you didn't subscribe to the newsletter, but I've invited some of the people I've met (if you don't want to, let me know or refuse to receive it)
Conversely, we will also deliver news about global content business, entertainment technology and new journalism formats.
we are going to publish the news in Korean and English. we are continuing to gather talent for global news.
첫 번째 소식은 얼마 전 미국 LA에서 열린 KCON 2023입니다. 케이콘은 이미 많은 매체들이 다뤘습니다.
엔터테크 전문 다이렉트미디어랩은 현재 유일한 해외 진출 스트리밍 서비스 플랫폼 코코와+(KOCOWA+)에 대한 소식을 전합니다. 코코와+는 한국콘텐츠진흥원과 함께 한국 콘텐츠 팬들의 만나 'K콘텐츠 퀴즈쇼'를 진행했습니다. 또 LA 현지 유명 음악 라디오와 협업해 K팝과 K콘텐츠를 사랑하는 현지 팬들을 만났습니다.
이 행사를 다루는 이유는 한국 스트리밍 플랫폼의 글로벌화 위해 매우 중요한 이벤트라고 판단하기 때문입니다. 한국 콘텐츠가 해외 오디언스를 만나기 위해선 우리를 데려다 줄 플랫폼도 필수입니다. 코코와+는 그 작업을 시작했습니다.
The first Newsletter is KCON LA 2023. KCON has already been covered by many media outlets. Direct MediaLab Specialized in Entertainment technology focus on streaming service platform KOCOWA+.
KOCOWA+ met with Korean content fans in person with KOCCA(the Korea Creative Content Agency) and hosted the 'K Content Quiz Show'.   They also met local fans who love K-pop and content in collaboration with famous music radio in LA.
---
Korean content streamer KOCOWA+ held 'K-Q trivia game' to compete with fans' knowledge of Korean content at KCON LA(August 18-20, 2023) in the U.S.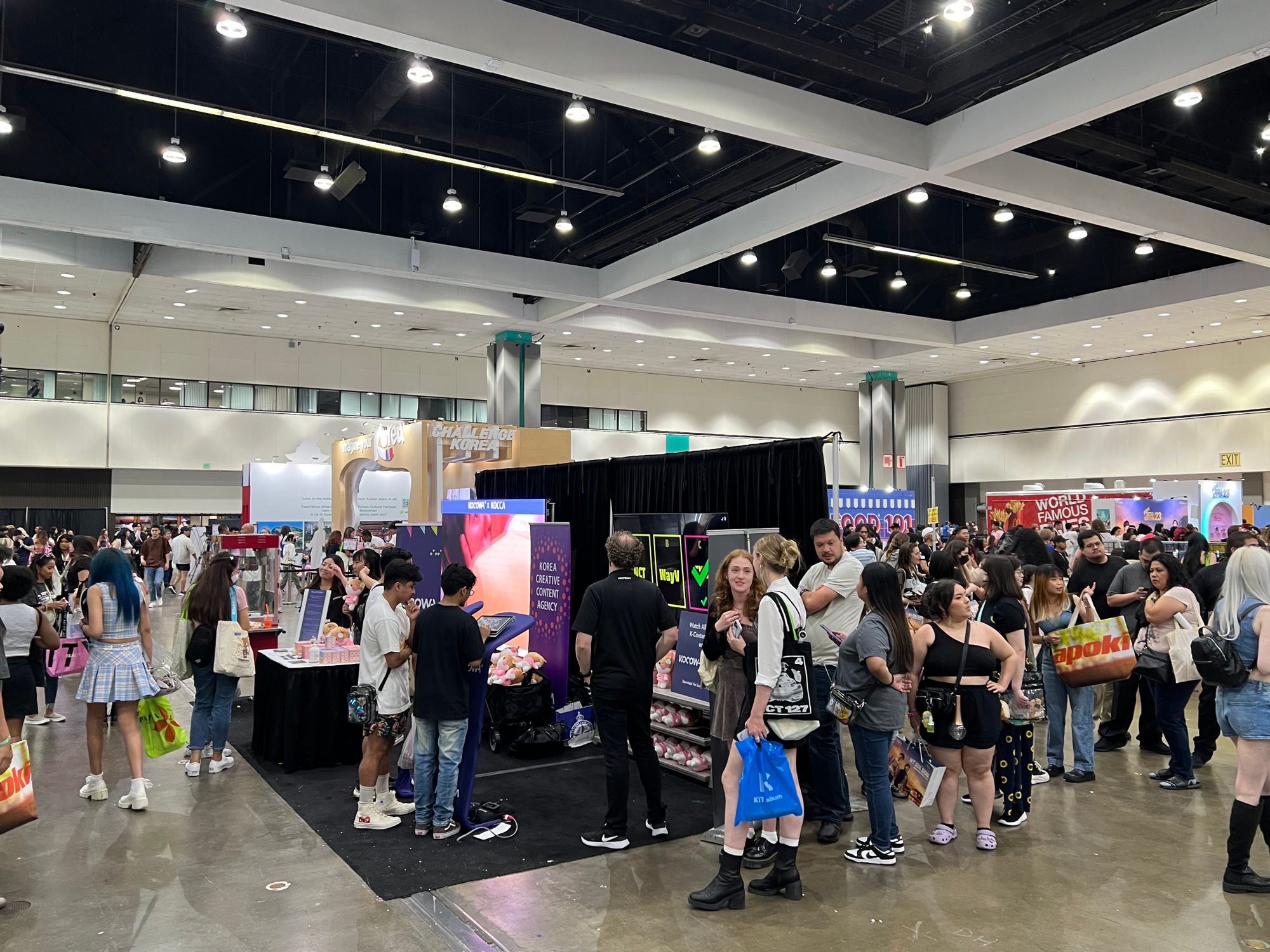 KCON LA is the world's No.1 K-Culture festival celebrating Korean culture and music. The event launched in Los Angeles in 2012.  It features an entire convention center to explore K-Pop, K-Drama, K-Beauty, K-Food, and beyond through engaging panels, an expo overflowing with innovative products and idol appearances, KCON LA-exclusive programs, and artist engagements giving fans a chance to meet their favorite K-Pop stars—along with star-studded concerts featuring K-Pop legends alongside the hottest rookies in the industry.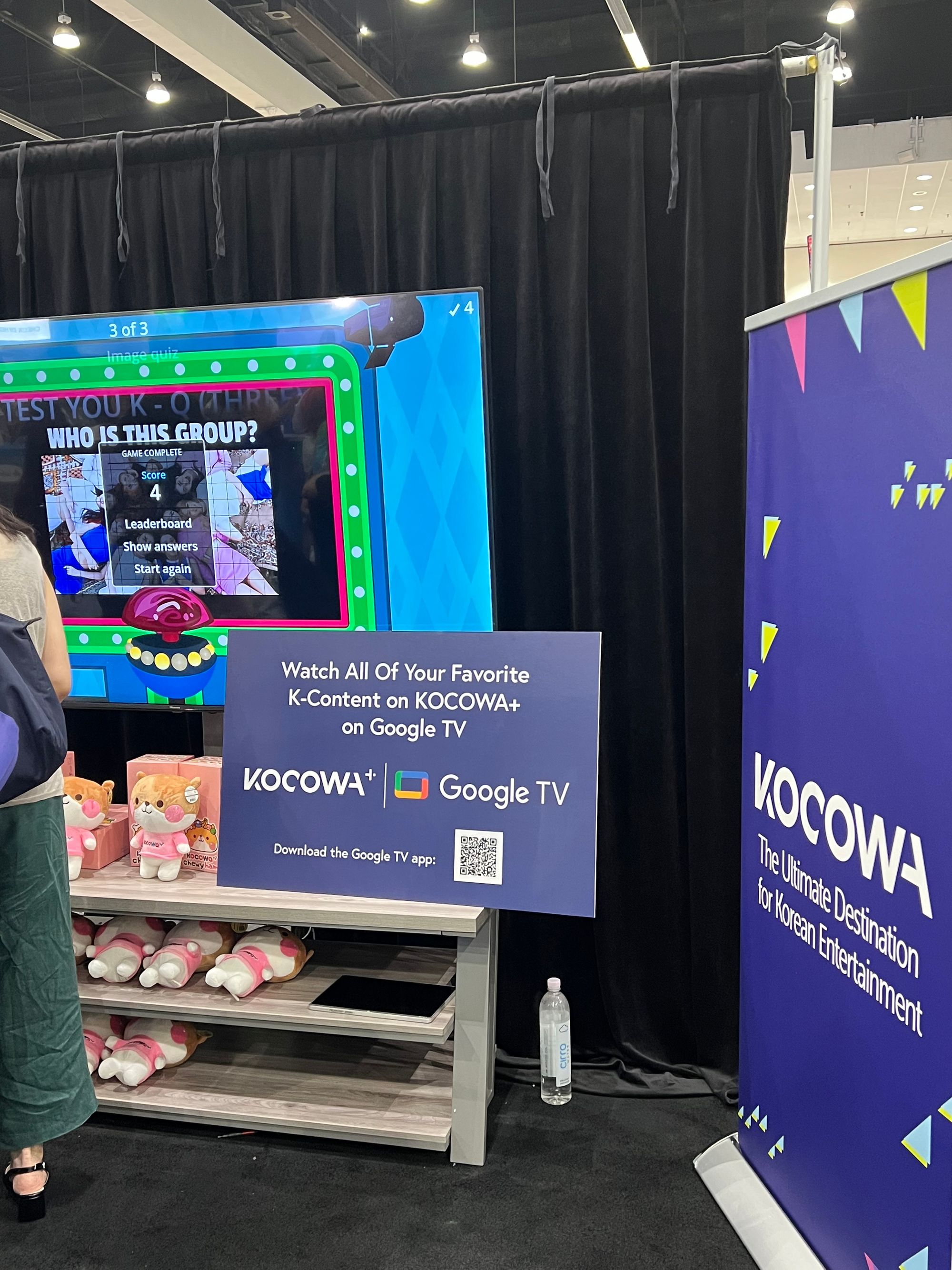 For 'K-Q trivia game, many Korean drama fans gathered at KOCOWA booth to compete for their knowledge. It worked like a game show complete with buzzing and was set in consoles for two to six players.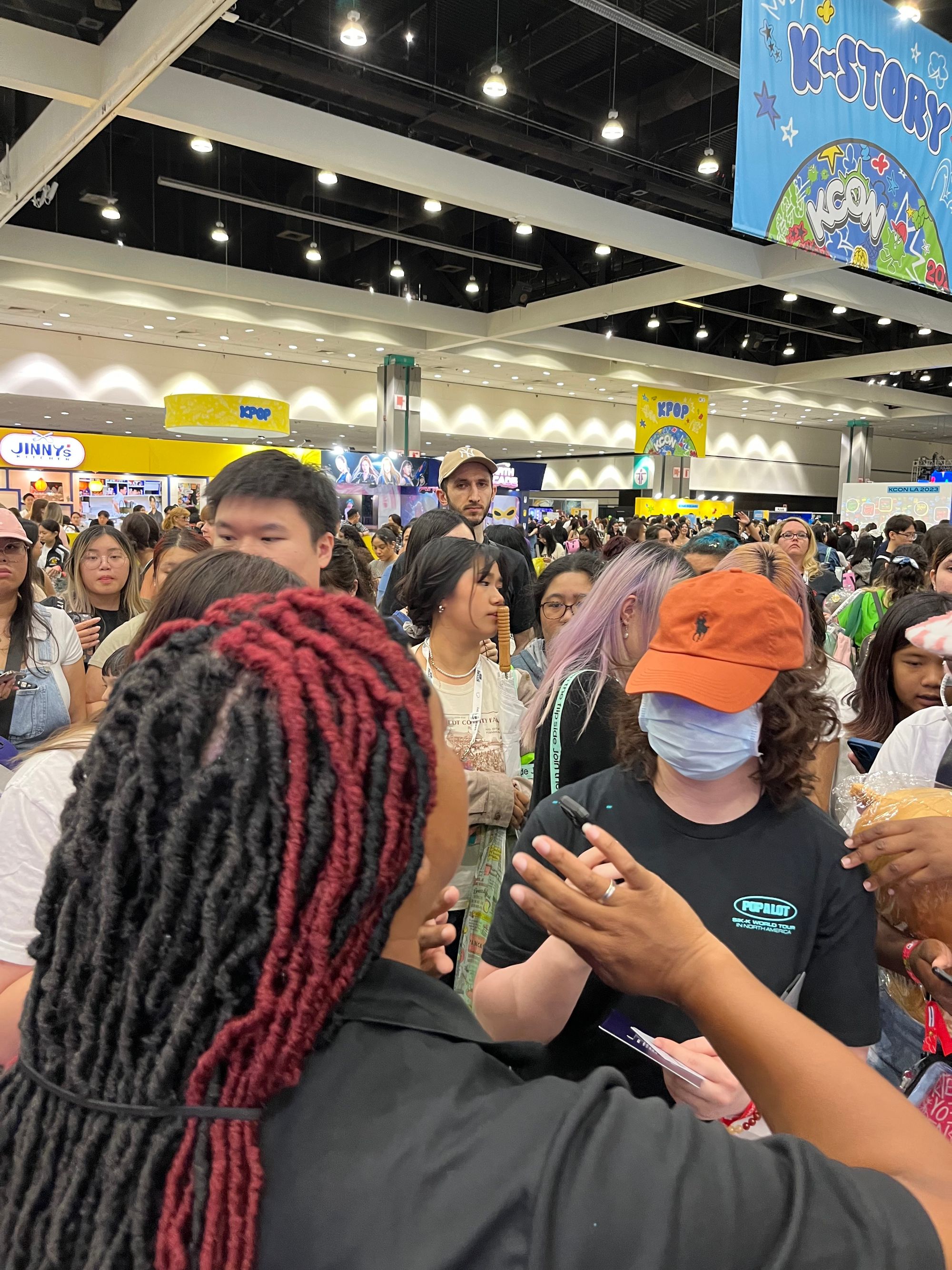 Afterward, fans could grab some popcorn and check out the highly anticipated new show from the "NCT Universe: LASTART" the latest season of "EXO's Travel The World On A Ladder," and hot new K-Dramas like "My Dearest" and "My Lovely Boxer."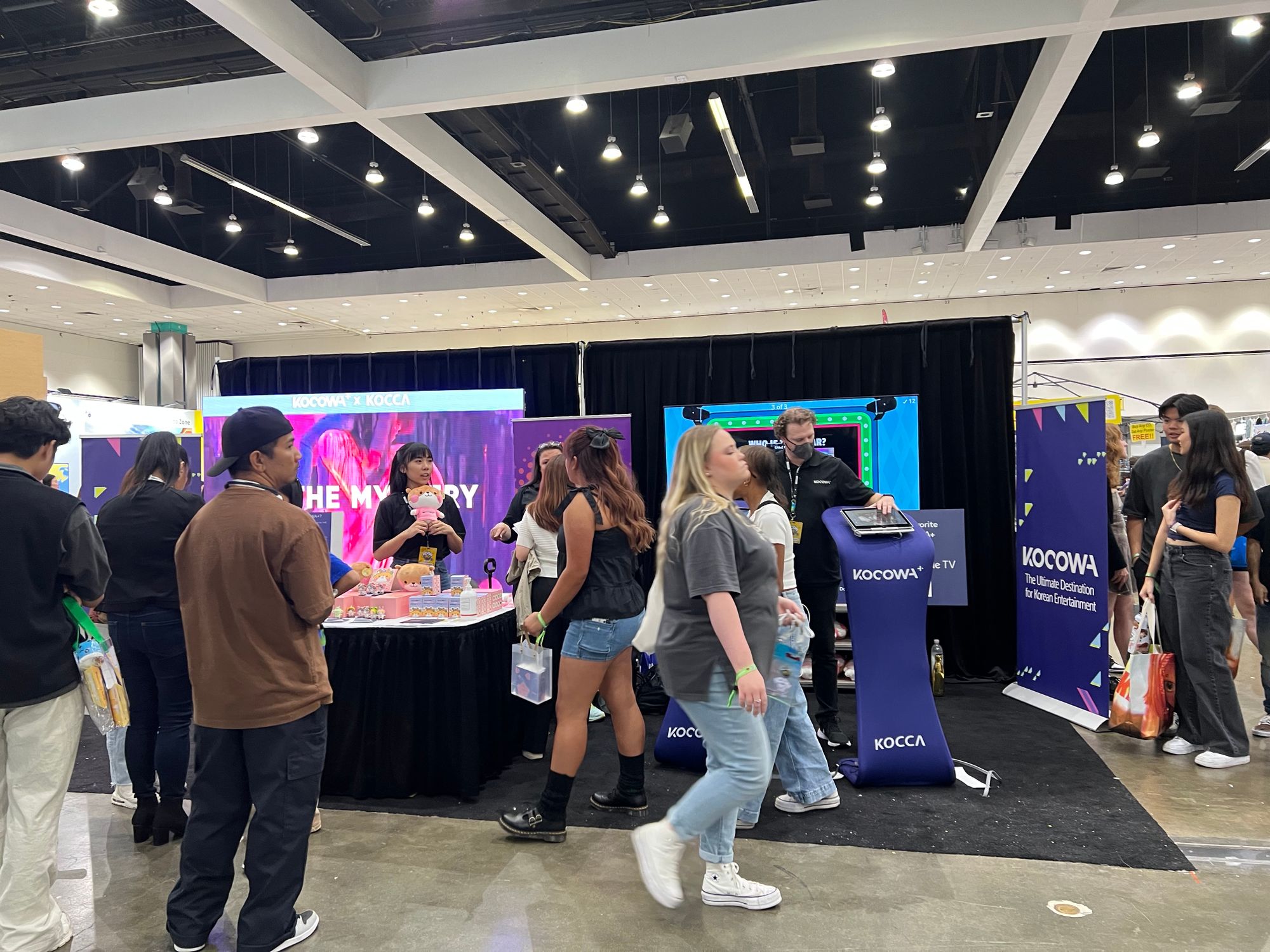 KOCOWA+ is a joint company between wavve Americas (wA) and the top three Korean broadcasters, KBS, MBC, SBS, wavve, and SK Square Americas. KOCOWA+'s international service allows customers to access new authentic content from Korea daily via their mix of K-Dramas, K-Pop, K- Reality, and K-Variety, in addition to thousands of hit and highly rated library titles and films.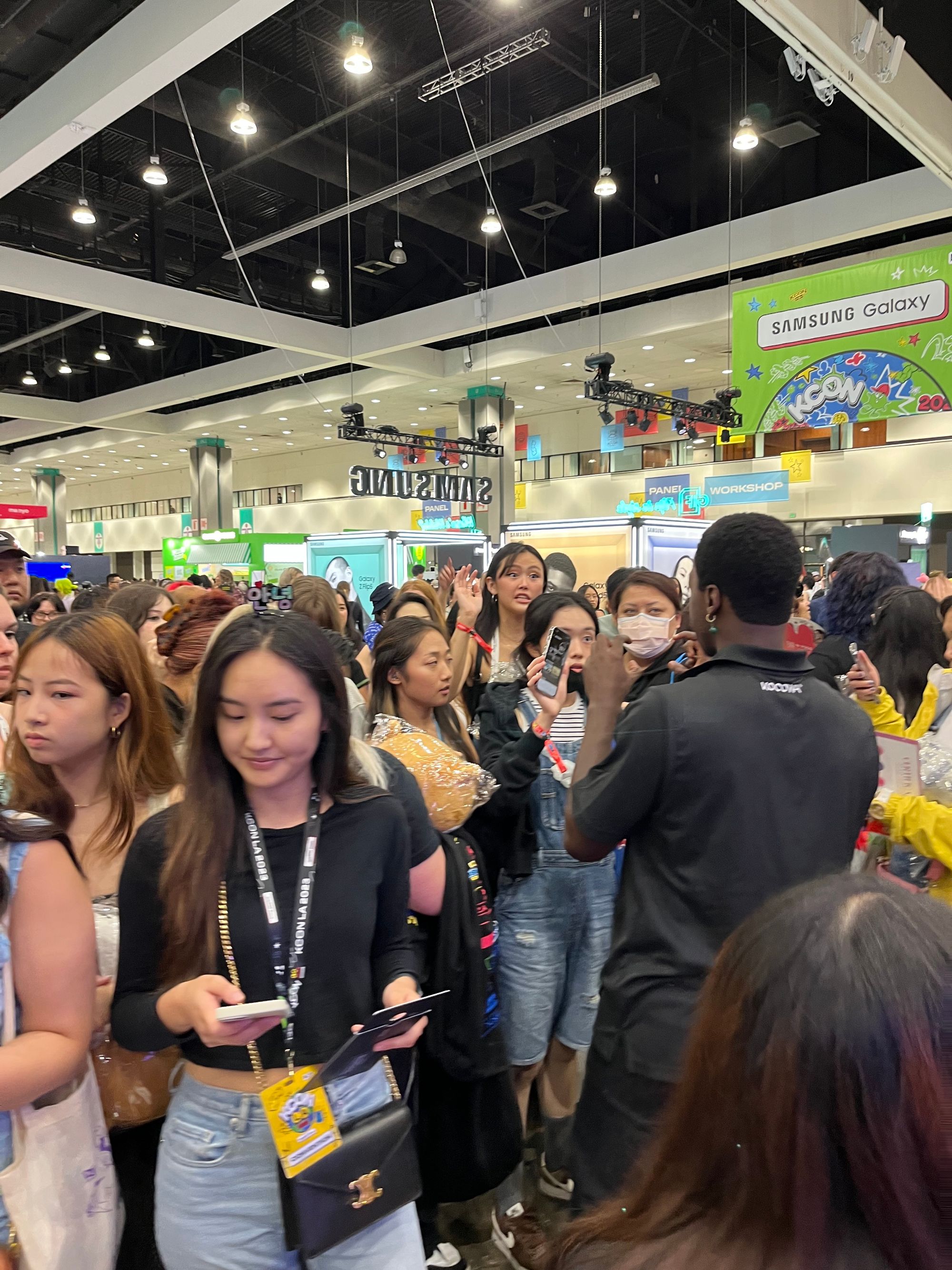 There was also event related to  K-Pop by KOCOWA+, KOCCA(the Korea Creative Content Agency) and KIIS-FM(LA's #1 hit music station) . KOCCA, a South Korean governmental agency that oversees and promotes the advancement of the Korean content industry.
The KIIS FM K-POP VILLAGE was held outside the LACC at the Gilbert Lindsay Plaza, on the corner of Figueroa and 12th Streets.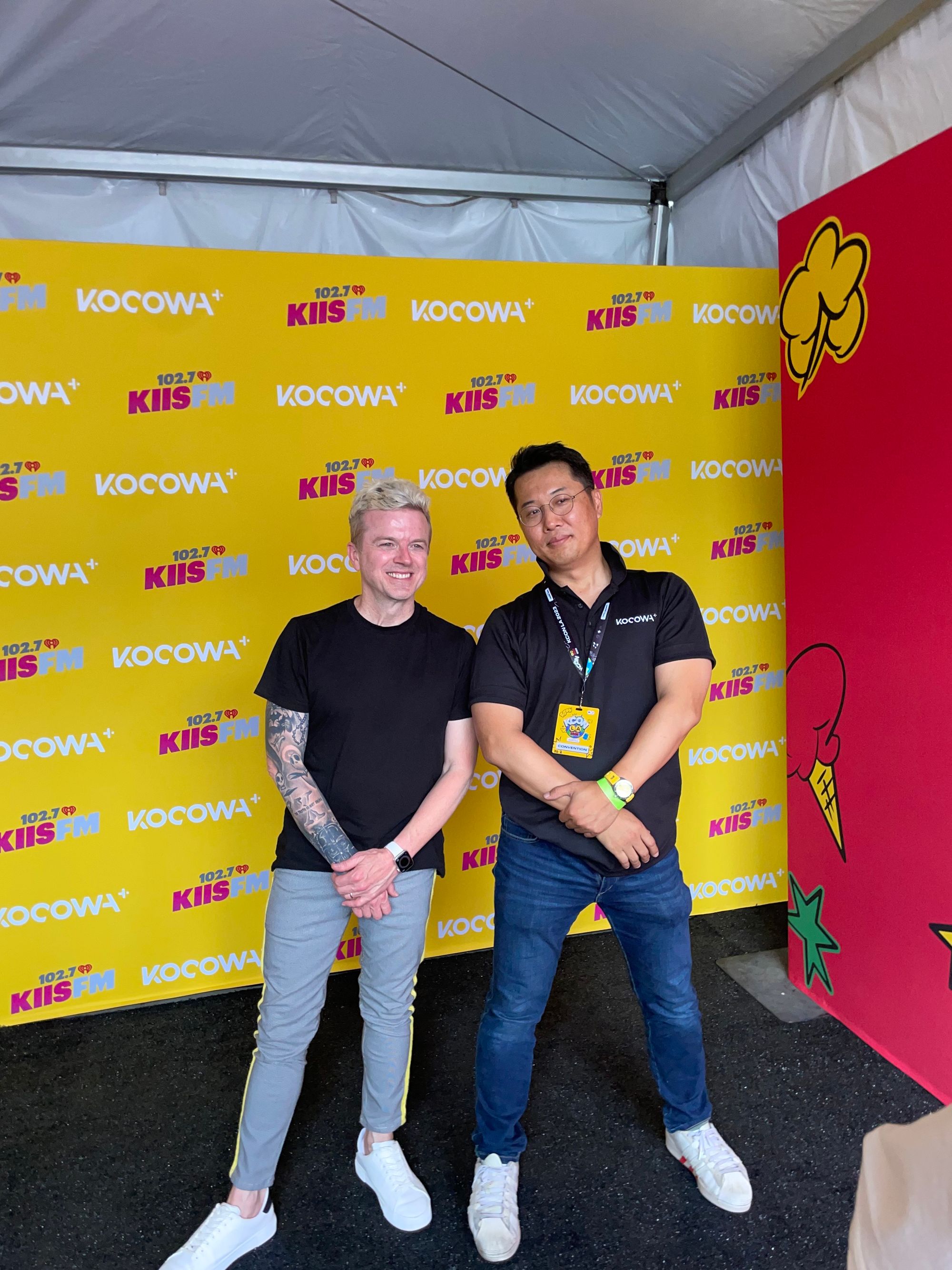 At village, KOCOWA+  host a private backstage interview lounge on site. KOCOWA+ and other sponsors were there, engaging with attendees and handing out exclusive prizes and concert tickets to a very special winners
"With Korean content's mainstream wave in the Western Hemisphere continuing to expand, we are the only streamer 100% dedicated to Korea's fresh storytelling and diverse programming," said wA CEO KunHee Park.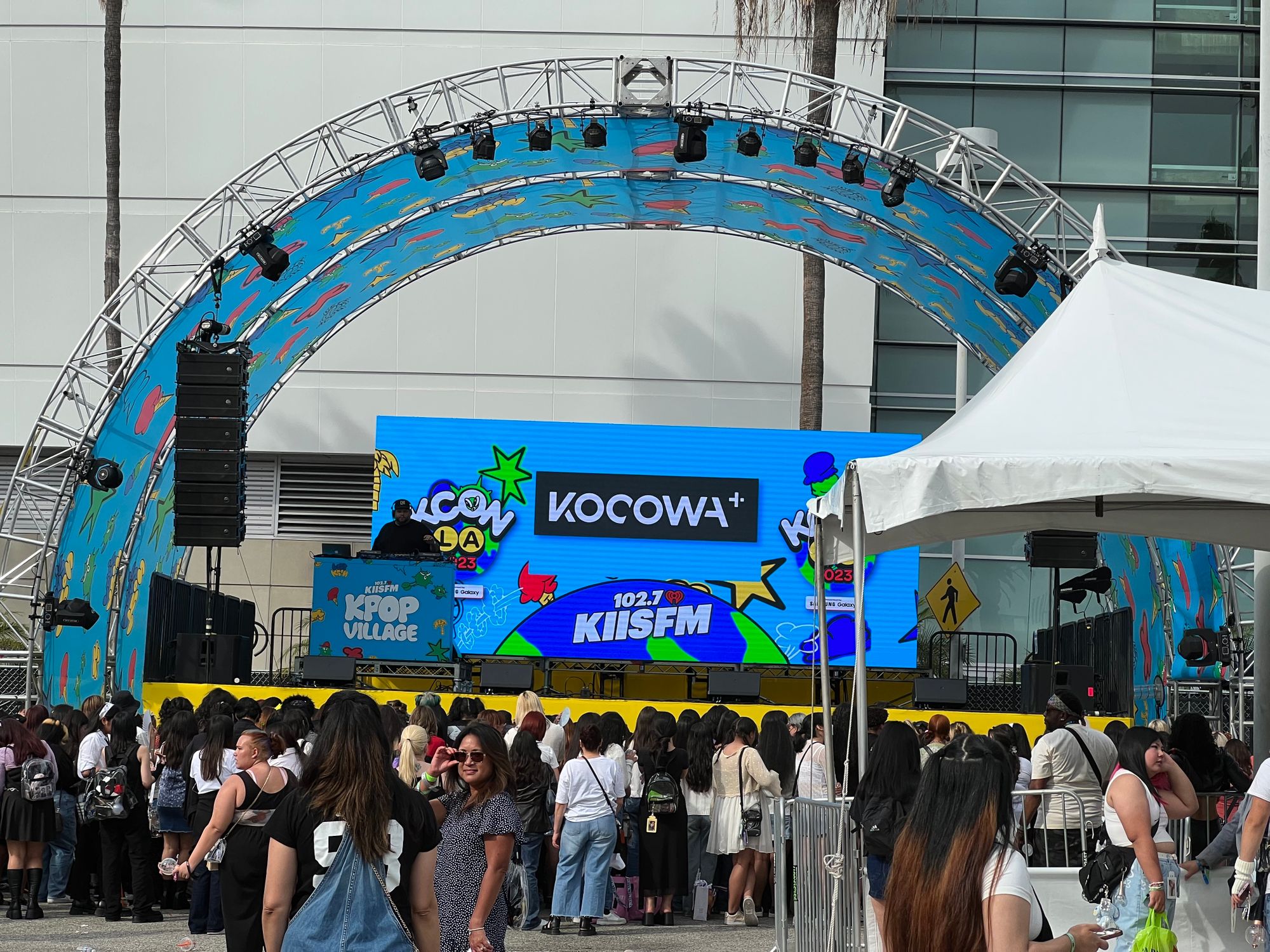 "As a niche streaming service with broad reach, KOCOWA+ is competitive in the battle among streaming services by super-serving fans of Korean-produced content. We were happy to meet our viewers in person, expanding our audience as part of the KIIS-FM activation, and providing all attendees with some fun at KCON LA 2023."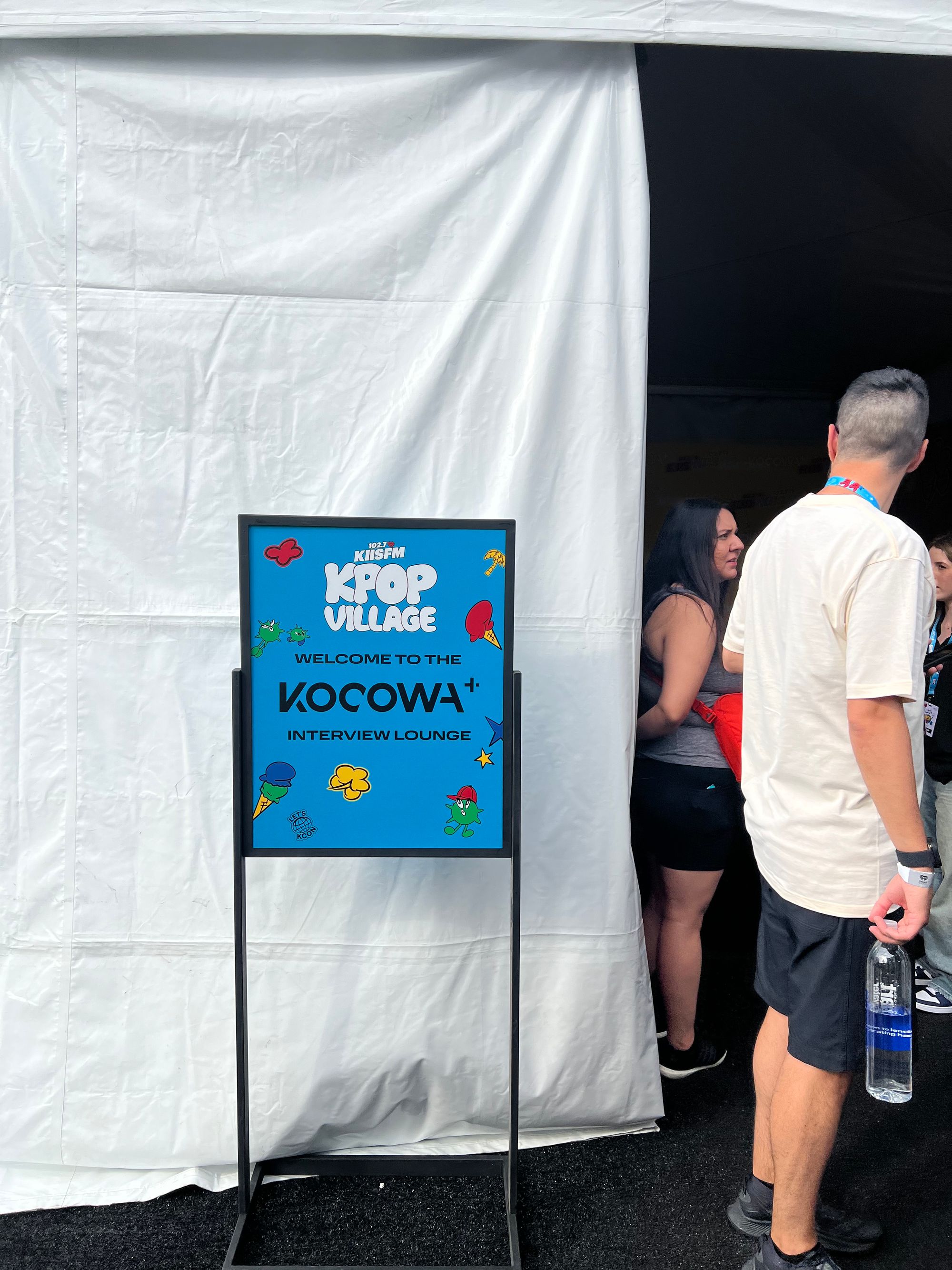 Newsletter
디지털 시대, 새로운 정보를 받아보세요!